This list is a little late; by a little, I mean over a month late, as I've been making a lot of changes in my personal life. It's been great. but it does mean that my film blog has been put on the back burner lately. I'm hoping to start posting regularly again, though!
Despite having a rough year, there has been much cinematic entertainment in 2018 that has blissfully made me ignore life for a couple of hours. Trust me, I am surprised as you are that a couple of these films are on my list, but if I'm not going to be wholly honest about the films I loved this year, what's the point in writing a post like this?
Here are my ten favourite films of the year so far, based on UK release dates:
10. Mamma Mia! Here We Go Again
Release date: 20th July 2018
Roll your eyes at me all you want, but this was easily the most joyful, uplifting experience of the summer. After Baby Driver and this film, I will gleefully watch Lily James in anything; she's a massive beam of sunshine as young Donna. Ten years have passed since the first Mamma Mia!, an over-the-top and cheesy hot mess that is so unapologetically silly that it ends up feeling like the work of a mad genius. A decade later, the cast members are still clearly having the time of their lives. The ridiculous plot, the music, the 70s fashion, the new young cast – oh, it's all so wonderful! But let's not overlook the final 10-15 minutes of Mamma Mia! Here We Go Again, which deliver an unexpected emotional punch with one of the most beautiful scenes of the year (I've seen the film three times and never got through these final moments without crying). If Kingsman: The Secret Service had the best church scene of 2014, Mamma Mia! Here We Go Again is the champion of that title this year.
9. A Quiet Place
Release date: 5th April 2018
A horror film directed by a comedic actor from The Office may sound like a recipe for disaster, but John Krasinski's intelligent direction makes him a new filmmaking talent to look out for. I was gripped from beginning to end watching A Quiet Place, my favourite horror film of the year (sorry, Hereditary). Since it is largely a silent film, A Quiet Place almost completely relies on visual storytelling and I absolutely love that. Sure, you could nitpick certain things that don't make logical sense in this dystopian world, but why waste your energy when the end result is so tense and, yes, scary. Let's also not gloss over Krasinski's wife, Emily Blunt, who is at the top of her game here in one of the leading roles. If a film hadn't already solidified that she is a top tier actress, this certainly has.
8. Love, Simon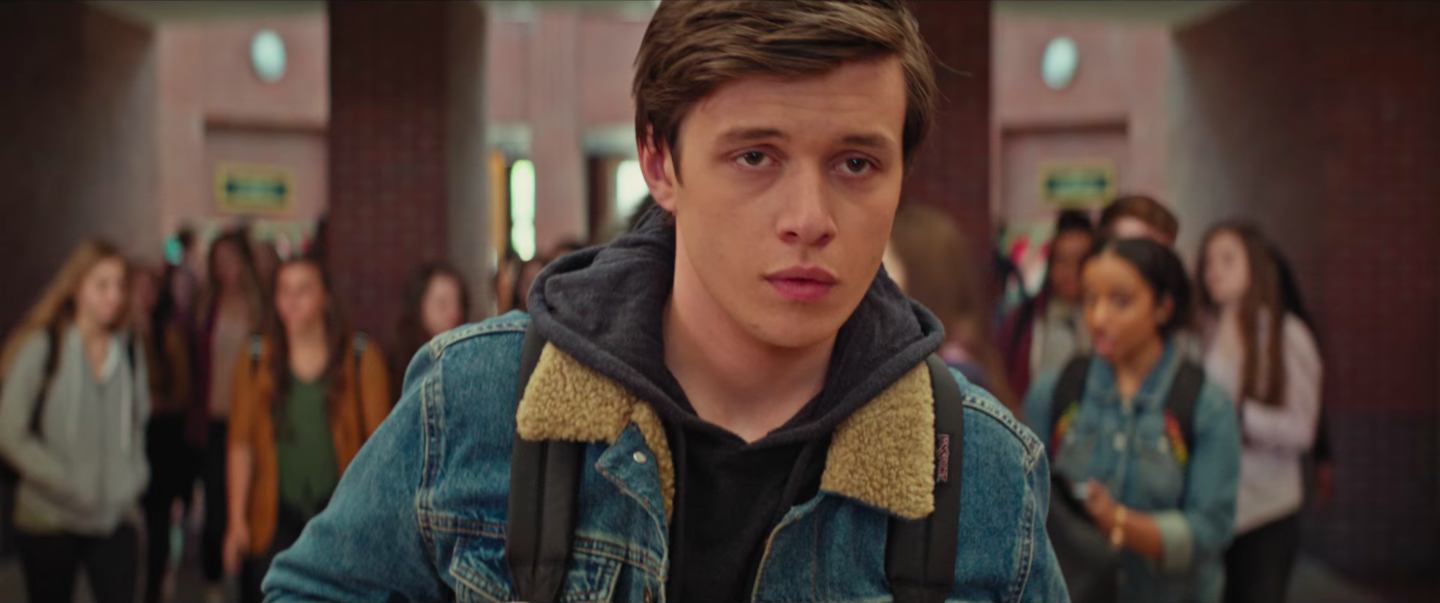 Release date: 6th April 2018
This one may sometimes be guilty of falling into genre cliches, but Love, Simon is an absolute delight; a film that gives a lot of attention to characters that rarely have prominent roles in rom-coms. It's funny, touching and, although not the most grounded in reality, it does realistically show how difficult it can be growing up as a closeted homosexual in high school. I also really admire the film for not making the titular character a stereotypically gay adolescent, as it'll probably open the eyes of a bunch of ignorant people and make them realise that homosexuality is totally normal. Love, Simon is the optimistic, wholesome film we needed this year.
7. Isle of Dogs
Release date: 30th March 2018
You probably don't know my film taste very well if you thought Wes Anderson's 2018 release was not going to make it onto my list. Like Fantastic Mr. Fox, Isle of Dogs is a gorgeous stop-motion animation, full of tiny details that I imagine I'll only pick up on after multiple viewings. The familiar "boy and his dog" story is still so ever charming, the voice cast put on a brilliant display of self-mockery (particularly Jeff Goldblum and Edward Norton), and the animation is reliably fast and sharp. I can't think of an animated film quite like this one, but that's just the magic of Wes Anderson. I love Anderson and I love dogs, so the film was practically tailor-made for me from the start.
6. Three Billboards Outside Ebbing, Missouri
Release date: 12th January 2018
An awards ceremony darling, Three Billboards deserves its high praise, despite inevitable backlash for its depiction of a racist cop character. Given that it was written and directed by the man behind In Bruges – one of my favourite films of all time – I was naturally excited. Martin McDonagh, once again, did not disappoint; Three Billboards has one of the richest and most morally complex scripts of the year, and it also helps that it is filled to the brim with outstanding performances from the likes of Frances McDormand, Sam Rockwell and Woody Harrelson. With its strong female lead, smart black humour and socially relevant themes, Three Billboards is a film that demands you to revisit it.
5. Mission: Impossible – Fallout
Release date: 25th July 2018
I never thought I'd have a Mission: Impossible film so high up on my list; the franchise is wildly entertaining but has never fully engaged me. This was the first time I watched a Mission: Impossible movie where I felt a complete adrenaline rush; I haven't been this exhilarated watching an action film since Mad Max: Fury Road. Criticise Tom Cruise and his questionable views all you want, but the man is arguably the most dedicated action star in the history of cinema, performing a variety of high-risk action stunts to make each sequence look authentic. His dedication paid off; the action sequences are astonishing and the cinematographer shows off the fights and chases expertly. It's also nice to finally see Henry Cavill in a great film and, thankfully, Simon Pegg has returned for another installment, providing the film with much-needed but not forced humour.
4. The Shape of Water
Release date: 14th February 2018
Guillermo del Toro's Oscar-winning film has a bit of everything; it's romantic, political, tense, gory, representative of outsiders and charmingly references classic movies, something I've proven to be a sucker for after La La Land. The film may be a bit too bizarre and avant-garde for some, but I admire it greatly for its risk-taking and, like A Quiet Place, its effective use of visual storytelling. The performances are stellar; Sally Hawkins is beautifully vulnerable and Michael Shannon is as brilliantly creepy as ever as the antagonist. The film has its detractors, but I won't be joining them any time soon.
3. Lady Bird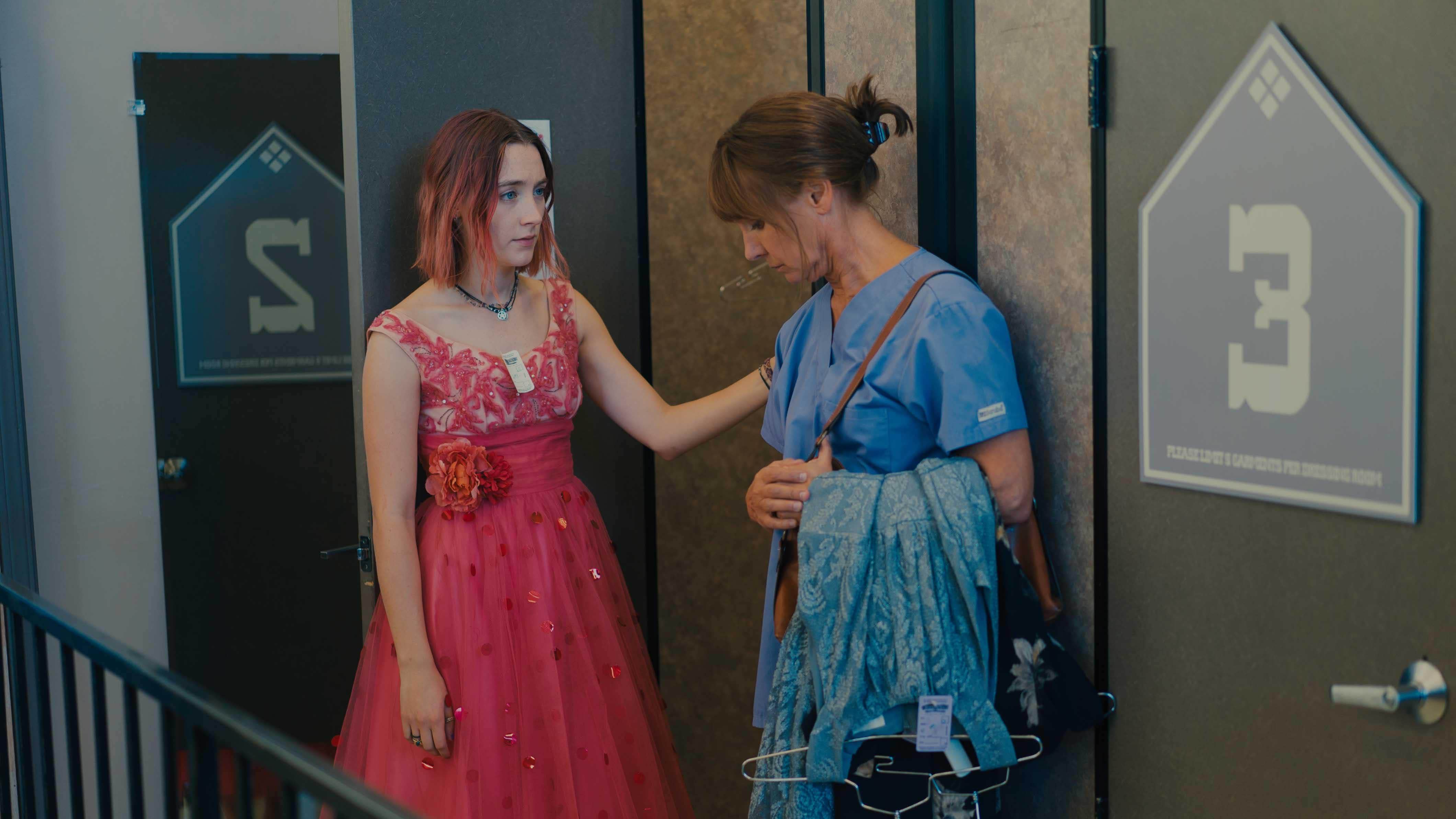 Release date: 16th February 2018
Saoirse Ronan is only in her early twenties and already has the likes of Atonement and Lady Bird on her résumé; the actress is deservedly destined for a long and successful film career. I love high school films like Lady Bird or The Edge of Seventeen because they make it clear that life is not like the movies and is often dull, disappointing or just downright depressing. The mother-daughter relationship depicted here is one of the best I've seen in a long time; the film is very character-driven, highlighting numerous troubles most teenagers experience during this difficult stage between childhood and adulthood before they are forced to decide what to do with their lives. Honest yet ultimately hopeful about the future, Lady Bird is the coming-of-age film I had been waiting for.
2. Phantom Thread
Release date: 2nd February 2018
Originally lower on my list, I liked Phantom Thread the first time around but was wholly mesmerised by it on a repeat viewing. To put it simply, the film is stunning. Daniel Day-Lewis and Vicky Krieps can make arguments about buttering toast sound like articulate Shakespearean conflicts, and Lesley Manville's darkly humorous interactions with Day-Lewis prove to be the film's highlight. The costumes are exquisite, Johnny Greenwood's hauntingly melancholic original musical score is my favourite of the year and Paul Thomas Anderson's direction is as assured, slick and consistent as ever.  Part fairytale, part gothic romance, part black comedy, Phantom Thread is the perfect swansong for an actor of Day-Lewis' calibre.
1. Coco
Release date: 19th January 2018
There's nothing I admire more than a story that addresses memory loss, so for an animated film tailored towards children to include a difficult subject matter like dementia so effortlessly is masterful. I have seen Coco three times, and it emotionally destroyed me each time. The characters are incredibly loveable, the Mexican culture is lovely to look at and the animation is typically terrific from the Pixar animation studio. This is the only film I've seen this year that I cannot fault whatsoever; each scene flows seamlessly into the next and the motivations of each character make perfect sense. The music is memorable, and the film contains one of the most emotionally powerful third acts I have ever seen. I wasn't just crying for the last 30 minutes: I was uncontrollably sobbing (my best friend, who was sitting next to me, can confirm this). Coco is a masterpiece you cannot afford to miss and is, undoubtedly, my film of the year. See it.